MARCOAT® GS/ES for
Restaurant and Commercial Hotel Kitchens
Marcoat® GS/ES for Restaurant and Commercial Hotel Kitchens
---
Marcoat GS/ES for Restaurant and Commercial Hotel Kitchens
Exclusive North American Distributor For Marcoat GS/ES:
Fast Cure, Standard Cure, Pour and Wall Grout
We will show how to remove old grout and how to install MARCOAT for both new kitchens and re-modeled kitchens.
Marcoat ES fast cure/standard cure/wall grout
Epoxy grout
Self leveling
No clean up
Service time = 3 hours
Walk (heavy) = 4 hours
Full cure = 24 hours
---
Exterior Paver Caulk System
Industry Leading Adhesion
Extreme Thermal Shock -10 to 100+ F
Plasticity of 23%
Cure time of 2-4 Hours
Utilizes our Unique System
Deep Penetrating Primer
Proprietary Back Rod
2 Stage Caulk Application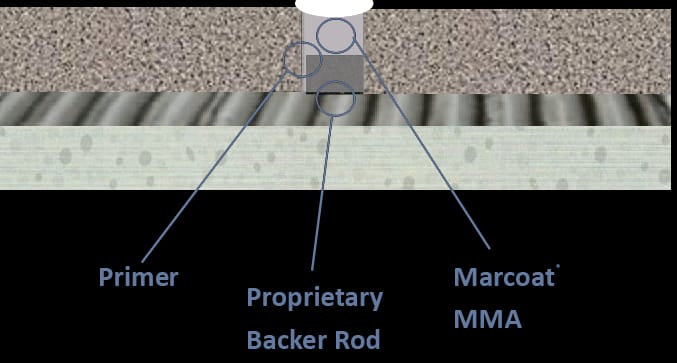 Marcoat® has developed a 2-part flexible  caulk (methyl-methacrylate)  for various types of pavers to include natural stone, concrete, and other man-made materials. Our flexible caulk has replaced the more commonly used single component urethane caulks and Cementitious grouts which have been the industry standard to date. The common failure of both these products are caused by various effects of nature and cleaning processes & products and their inherent shortcomings known to all who install them.
We have many successful stories in NYC which is our home base. The acceptance of the MMA caulk product had enabled Marcoat to install our proprietary MMA in many high profile NYC locations. All these locations have very large outdoor plazas with accompanying pavers as seen throughout this presentation. All of the locations had the failures of the existing grout, caulk and even the setting pavers to various degrees.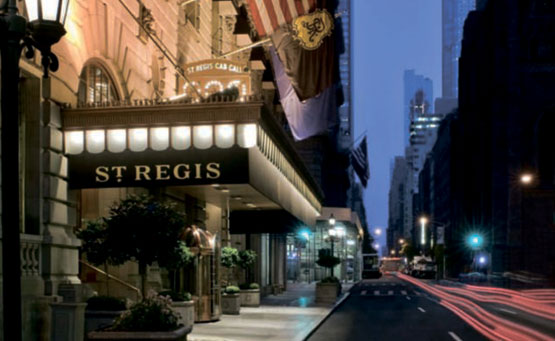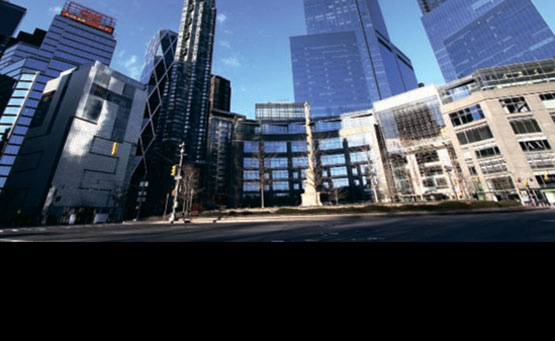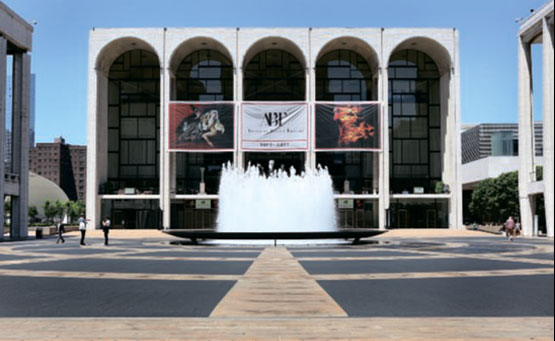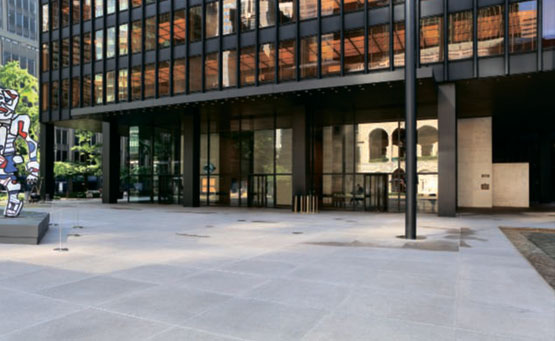 ---
Marcoat ® Ruff Trax™ Exterior Epoxy Grouting System
We have been contracted to re-grout approximately 150,000 square feet of existing outdoor plaza space at Lincoln Center. Before the sanded grout was cracked and there were also associated paver failures.

---
Advanced Adhesive Systems
Outside caulk, instead of being rigid and hard, should be flexible, so you can easily bend it. And this is what you really need because of the expansion and contraction. The Marcoat RuffTrax System features a 200% elongation rating which gives it superior weather and solvent resistance. The Marcoat RuffTrax System also
will stand up to ice melt, repetitive and aggressive cleaning  and has little or no degradation from ice melt or aggressive cleaning.

---
April 28, 2011
To Whom It May Concern:
My name is Tom Harris, Senior Vice President of Security and Operations for the Times Square Alliance in New York City. The Times Square Alliance is responsible for among other things the maintenance of Duffy Square. Approximately one year ago we began research to re-caulk the plaza on Duffy Square. The existing caulk was less than two years old and failed in multiple places. Duffy Square is a heavily utilized public space in the heart of Times Square, New York.
The Alliance tested one dozen products and we quickly narrowed in on the proprietary caulk/grout offered by John Squitieri of Marcoat. John provided numerous test samples and had the ability to get the product's creator on site to improve the product for exterior use. John's samples not only
survived a rough winter but look as good as the day they were installed. John is a true professional and has shown how much he cares and stands by his product.
I'm happy to say that the contract to re-caulk Duffy Square was awarded to Marcoat not a single problem arose after 8 months of "watchful waiting". No other sample came close to the quality of installation or the durability of the Marcoat test areas. The job is slated to begin on May 9, 2011. Please feel free to contact me and if and when the next time you are in New York City, please walk through Times Square, the "CROSSROADS OF THE WORLD", and see for yourself Marcoat in action.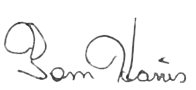 Tom Harris
Senior Vice President of Security and Operations
Times Square Alliance
1-212-452-5216
[email protected]
---
Schedule a consultation or on-site demo today.