NYC office, warehouse: 291 Frost St, Brooklyn, NY 11222
---
April 28, 2011
To Whom It May Concern:
My name is Tom Harris, Senior Vice President of Security and Operations for the Times Square Alliance in New York City. The Times Square Alliance is responsible for among other things the maintenance of Duffy Square. Approximately one year ago we began
research to re-caulk the plaza on Duffy Square. The existing caulk was less than two years old and failed in multiple places. Duffy Square is a heavily utilized public space in the heart of Times Square, New York.
The Alliance tested one dozen products and we quickly narrowed in on the proprietary caulk/grout offered by John Squitieri of Marcoat. John provided numerous test samples and had the ability to get the product's creator on site to improve the product for exterior use. John's samples not only survived a rough winter but look as good as the day they were installed. John is a true professional and has shown how much he cares and stands by his product.
I'm happy to say that the contract to re-caulk Duffy Square was awarded to Marcoat not a single problem arose after 8 months of "watchful waiting". No other sample came close to the quality of installation or the durability of the Marcoat test areas. The job is slated to begin on May 9, 2011.
Please feel free to contact me and if and when the next time you are in New York City, please walk through Times Square, the "CROSSROADS OF THE WORLD", and see for yourself Marcoat in action.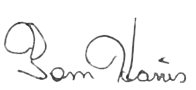 Tom Harris
Senior Vice President of Security and Operations
Times Square Alliance
1-212-452-5216
[email protected]
---